About 13 Weeks Travel
Our Story
Travelling was my way to switch off completely during the school holidays. When I became a mother, I continued to travel with my children because I believe in the science behind how holidays make your child happier and smarter. 
Our Philosophy at 13 Weeks Travel
Every family craves: a quality family time
Happy relationships make life joyful, a quality family time offers families a chance to help children develop great relationship skills and prepare them for life.
13 Weeks Travels was created with you in mind. We will help you create that quality family time by saving you time and tantrums on your travels right from the planning stage.
13 Weeks Travel knows that planning a family holiday can feel both exciting but often more overwhelming with the number of fancy pictures out there on social media.
When it comes to the actual logistics, 13 Weeks Travel have perfected the holiday planning process. We have broken down each step of the planning to help you tackle your travel worries in a practical and down to earth way.
Become your family's school holiday hero and start planning your next family holiday getaway here.
I have a heart for families
Call me old-school but I love families. I believe in families. I know no man is an island and I truly want to see families succeed. That's why I'm in the business of nurturing family bonding through travelling.
Travelling with your family can foster independence, self-confidence and interpersonal skills. The more families travel together, the more their curiosity, sense of adventure and ideas grow.
13 Weeks Travels understands the benefits of opening your family to a whole new world of travelling and we are here to help you.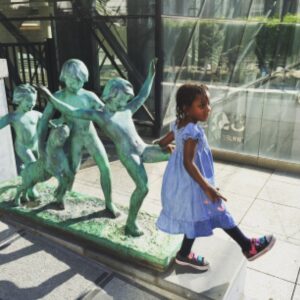 13 Weeks Travel for Family School Holiday and Luxury Travel.
My Mantra
'Creating new perspectives'
We all see things from the perspectives we are looking at things from.  The purpose of my site is to help you see family travel from a different perspective.
A perspective is a tool from which we can see life, situations, problems and people from many different views.
13 Weeks Travel is dedicated to creating experiences that will ignite new perspectives on places travelled to.
13 Weeks Travel focuses on Luxury family travel because you all deserve the best!
Please feel free to contact me with any travel request on my social media outlets: